Thanks to the understanding of some designers who not only focused on the fashion media, plus size women today can choose from multiple options that do not limit their style.
Lane Bryant was the American designer who, unintentionally, revolutionized the history of fashion to create a line suitable for large size women. At the beginning of 1900 she gave rise to garments for pregnant women, in 1920 Bryant use part of these patterns to manufacture a new line which called "For the Stout Women". This category for women with volume had an impressive spread, because fashion plus size reached all corners of the United States and touched the gates of United Kingdom.
The revolution involving the women of stature in the world of fashion, was sealed when the "Fashion Group" of New York launched a study which confirmed that maternity clothes was disappearing. This was due to that women began to wear for pregnant women as their only option to go out feeling comfortable, that way the lines plus size were consolidated as such. Among the firms pioneering that launched this new style collections was Max Mara with Marina Rinaldi, in 1980. On the other hand, 25 years ago Cabiria was the first line to women in larger sizes in during fashion week. After the catwalk designs plus size were included as a trend over the fashion world.
There is no garment that women plus size cannot be used, only it's attention to certain details of the look. No matter which size you are, what matters is that you feel comfortable with what you bring since to look spectacular.
Leggings printed with black top
Used leggings with a colorful pattern and balances the rest of your look with a dark baggy top . Choose minimum accessories to not saturate your outfit and preference uses high-heeled shoes.
Leggings with cardigans
Use a basic Tee and over a long cardigan or a lightweight trench coat . Take care of your accessories to match the color of your main fabric, leggings; If you want to see more high uses high heels nude.
Leggings with blazer or apparel fit
The best way to define your silhouette using leggings is a garment that fits perfectly to your torso accentuating your waist. For example, a bag or a jacket fit, no matter if the blouse you're wearing is long or short, you can combine these kinds of items with any style.
Leggings with peplum silhouettes
There is not a more comfortable than the silhouette garment peplum. These cover perfectly well the abdomen and hip area to make you feel completely comfortable using leggings. You can use a gabardine with this cut or a bodice peplum of some bright color on a black mallones.
Leggings with heels
There is nothing more aesthetic that a long legs and shapely, so heels are the perfect pair to wear leggings. If you need to see you formal uses a stiletto heel in black, but if you want to give a touch of color to an all black inchoose a phosphorescent heels to give height to yourlook.
Leggings with smocks
It is very different to use basic tops with leggings than a blouse under the hip, which will give sophistication to your outfit. The mallones tend to reveal all your attributes, so it is very important that you equilibres your look with any garment that covers part of your buttocks and thighs.
Leggings with knee boots
If it makes you feel uncomfortable is the volume in your calves tries without boots or heels that you cover up to the knee. In addition to being a combination verytrendy, this type of footwear is one of the more comfortable this season.
Pretexts no no limits for women plus size, you should simply rely on the advice of the experts. Avoid bad experiences tried entering sizes inadequate for you, but also give you the opportunity to try different lookscreated pieces that you never thought to use. Leggingsare a basic garment that many still have fear; the only thing you have to do is learn how to use them in the way that most benefit your body.
Gallery
Autumn Outfit Ideas for Women-50 Ideas How To Dress In Autumn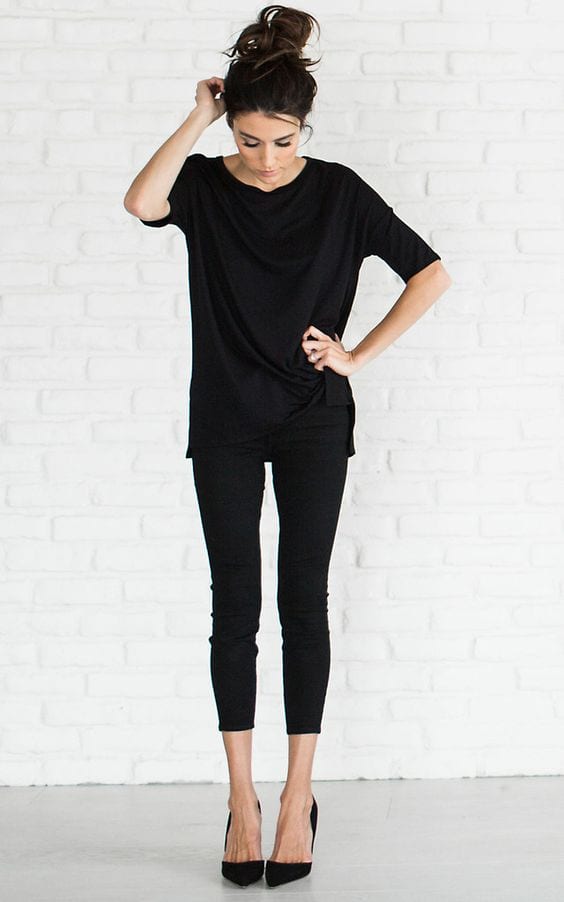 Source: www.outfittrends.com
23 Best Easter Outfits for Plus Size Women 2018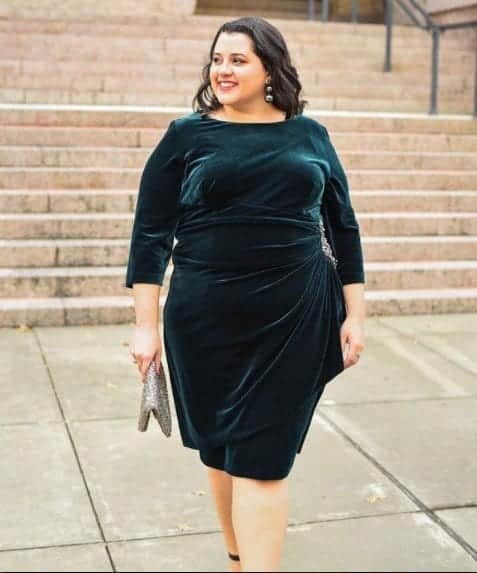 Source: www.outfittrends.com
23 Best Easter Outfits for Plus Size Women 2018
Source: www.outfittrends.com
Women's Business Attire: Work Dresses 2019 …
Source: stylefavourite.com
Best 25+ Ankle boots with jeans ideas on Pinterest
Source: www.pinterest.com
3 Ways to Wear Combat Boots
Source: sumo.ly
Casual Ways To Wear Jogger Pants 2019
Source: fashiongum.com
7 plus size workout clothes ideas
Source: stylishwomenoutfits.com
Dorothy Perkins
Source: www.dorothyperkins.com
LuLaRoe cassie and julia! Come hang out with me at www …
Source: www.pinterest.com
Plus Size Adidas Leggings
Source: tulipsclothing.com
7 stylish spring work outfits
Source: stylishwomenoutfits.com
6 Valentine's day outfits – 1 top many looks
Source: stylishwomenoutfits.com
How To Wear Mules – Street Style 2018
Source: fashiongum.com
15 plus size outfits with peplum tops you can wear too …
Source: www.curvyoutfits.com
Plus Model Gina Swire. 38 inch bust, 31.5 inch waist, 44.5 …
Source: www.pinterest.co.uk
bigbeautifulblackgirls: Kristine of TrendyCurvy.com IG …
Source: www.pinterest.com
29 best Plus size! images on Pinterest
Source: www.pinterest.com
142 best images about LuLaRoe on Pinterest
Source: www.pinterest.com
Jordan Beaulieu (jordanebeaulieu) on Pinterest
Source: www.pinterest.com