Fashion trends to anticipate, is always a game with risk. Yet exactly what happens after each fashionweek: the fashion experts–including fashion magazines, blogs and large fashion houses – interpret the creations from the runway, to filter out the upcoming fashion trends. Does not mean however, that the proclaimed trend pieces of clothing actually demanded by the consumers.
Because sometimes it is quite different. The hottest, predicted trends remain. Or pieces of clothing are suddenly a fashion trend, and nobody knows why – until on a small team at Google. The searches on specific topics are namely regularly evaluated there. Now, Google has released a search-evaluation on the subject of fashion again. Do you know what fashion trend is really coming? And what remains then even longer? Because I get very often such readers questions, I looked at even closer the Google study me…
Search the online consumer is the true barometer of trends
Look for what pieces of clothing online consumers reveals much more than so many trend-Scout can find out. The company Google makes this regular trend reports. There is one for fashion for the year 2016 – but only for the English-speaking, so the United States and the United Kingdom. But I can tell you: the results are very significant and exciting. I think that much of it also on the German market transfer can be – especially as fashion trends evolve increasingly internationally.
Maybe you belong to the readers who like to want to a high-quality piece of clothing and are somewhat insecure, whether investing in a specific, hip part is really worth. I get many readers questions in that direction anyway. And I would like a kind of crystal ball to answer these questions competently. I find the study of Google is very close to already on a glass ball up…
Trends can be slow, fast, or seasonally stronger – or disappear.
There are different, increasing search patterns, which makes Google find and indicate different desires:
Garments, their search volume grows steadily: these are the trends that have the potential to become a timeless classic of which I write here like. Here, an investment worth–assuming, of course, the trend fits your style.
Clothes that season after season is increasingly sought: This means that these garments are expected to gain an even stronger meaning next season. My advice: Buy these pieces of clothing in the sale when the season is about to end – but then in the best quality.
Garments that quite suddenly sharply increase in the search: are the major fashion trends, Google as a "rising star" referred to. They are gaining suddenly and very quickly. But be careful: you can quickly disappear from the fashion landscape. If you want to buy this part, then look it after a good price performance ratio if necessary also in only one season convinced. So you are on the safe side.
'Military Chic' fashion trend: Bomber jackets, biker jeans and jeans with cracks
A big fashion trend seems to make wide in the area of "military chic". In particular the demand for the so-called bomber jackets or Blousons sporting is huge. All jackets with camouflage patterns are also sought after.
The search queries to the bomber jacket are high in men as well as women. So here is a type of unisex ranking. The demand is to increase – at the end is not in sight from season to season.
"Today women don't dress for men, but more and more like men," says Torrence Boone from the blog"Think with Google". No wonder, because a small pinch of biker-or military-chic has made so many outfit cooler — "edgy" call the English fashion connoisseurs.
The colors, patterns and fabrics that are most in demand related to bomber jackets or Blousons are a notable feature here:
In addition to the typical, with military associations colors such as black, green, Khaki and olive green, the demand increased particularly after bomber jackets in pink .
Not only the expected camouflage print, but mainly floral designs and delicate embroideries are among the hottest trends of the pattern.
In addition to leather and suede are the by far most sought after materials silk, satin and velvet.
What does this tell us? Wanted is a masculine garment which clearly feminine accents in its execution. Playing with androgynous femininity is so continued. And is so quickly does not abate.
Here you will find a small, current selection of jackets – classic models as well as floral designs and an autumn long form (affiliate links):
Fashion trend "Free-spirited": From "off-shoulder" variants and boho feeling
Items of clothing, where the shoulders are freely placed is a second unique fashion trend. Whether the now "off-shoulder"- or "cold shoulder" variants (i.e. models with completely free shoulders or models where the shoulder is only cut out), remains really matter. It is searched diligently – whether as a shirt, top or dress.
The silhouettes and events with which it is connected to this shape, are extremely heterogeneous. This means that is the little blackon the blouse, up to the normal T-Shirt a great interest to the naked shoulders effect ranking.
To take the knowledge that Boho dresses and kimono style dresses are highly sought after, a trend that experts on Google so "freethinking" – have grouped together under the term "free-spirited" – arises from the fact. More results:
Off-shoulder garments to locate preferred in white, black, red and blue.
Above all striped specimens, but also floral parts and embroideries are trend.
Rugged denim and chambray tender are by far the hottest materials that put shoulders free. Followed by Velvet, cotton, knitted and sequin fabrics.
But be careful: in the off-shoulder garments is a mentioned "rising star", a fast-rising star who could turn as a shooting star. As a result, here major investments are rather a risky!
I found this interesting parts for you – for the transitional period or for next summer (affiliate links):
"Ready-to-go" – tighten and ready is the motto for jumpsuits & co.
Tightening has never been so easy: you reach to a jumpsuit, jumpsuit or romper – how the parts in different countries are called, add shoes and jewelry and is ready to conquer the world. The data are probably so or something like to understand if overalls from season to season later fight in the fashion Olympus.
There are no limits of imagination and the occasions: sexy or playful, whether for leisure or for the festive event – a jumpsuit turns every woman immediately into a Fashionista (http://www.fanciestpants.com/jumpsuit-reviews/). And even at any age, if you can believe the Google experts. Purely practical considerations, as going to the bathroom, are there secondary.
If the overall is to be as multifunctional as possible, it is surprising little if the neutral colours are most sought after. Next to "Duration burners", such as black, white and khaki or olive green, grey and nude have the highest rates of growth.
What but it also offers potential to think, is one of the most wanted patterns for jumpsuits: there are stripes and pinstripes. Is announced there in about a next trend for business wear ?
The materials, however, are velvet, silk, satin and sequined fabrics, that specify the (search) sound. And that in turn suggests that we will increasingly see jumpsuits in the evening and wedding wardrobe.
Very surprising: especially jumpsuits in a culotte on average are in demand. Then, we will need to speak soon by so-called "pants dresses"…
With so much body Designliebe it is not surprising that all at the same time also the so-called "Co ords" – i.e. combinations of top and pants or top and skirt of the same material – strongly wanted. Perhaps, but all many women that there is even practical considerations in addition to the fashionable aspects of jumpsuits remember…
The garments with the biggest rise in demand
And here they are again – the items with the highest rate of increase in the demand for search:
Biker jeans
Black jeans with cracks
Sweatshirt
Jumpsuit culotte length
Jumpsuit
Sweatshirt dress
Shirt dress
Blazer dress
Black dress
White dress
Bardot dress (strapless dress)
Boho dress
Bomber jacket
Jacket with camouflage-print
Waterproof jacket
And by the way: the Blazer is still with an index of 100 the absolute mode constant…
I hope that this little excursion in the mode data analysis has fascinated you just like me. I find really interesting findings. Last but not least, because I only had put some of the pieces of clothing as part of the trend to the heart you in the spring of this year: the feminine executed bomber jacket, the jumpsuit and the off-shoulder top. Also made me my nose when the military trend and allowed for the Strip-revival in the lurch. Not so bad for my own, small glass ball or?
To do this, I bet that you have made already the first decision read, what you now still absolutely need and what more is definitely not in your closet. You let me know?
Gallery
Top 15 Wedding Dress Styles
Source: www.save-on-crafts.com
Style Guide: Birthday Outfits 101
Source: laurenconrad.com
Evening Maxi Dresses Uk Cheap
Source: www.bestillinoishunts.com
225 best images about Fashion Designer: Sarah Burton on …
Source: www.pinterest.com
PRE FALL 2013 FASHION INSPIRATION
Source: thebijoubride.com
Pippa Middleton Looks Incredible on Pre-Wedding Date Night …
Source: www.yahoo.com
Fashion forecast: Tailored, toned-down trends
Source: www.today.com
Colour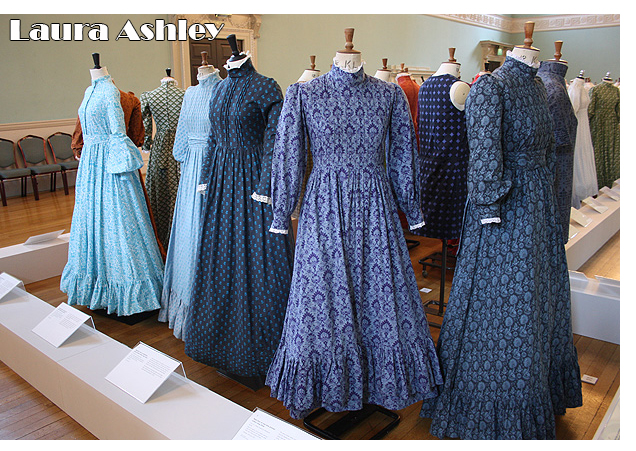 Source: www.theatreoffashion.com
Karen Millen Dress Vintage Style Sleeveless Cocktail Party …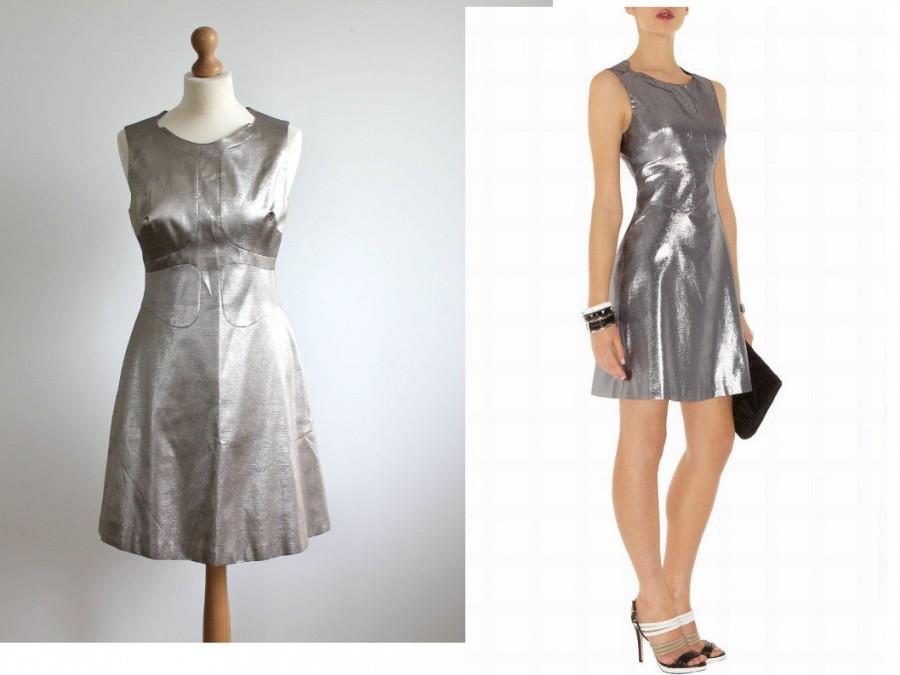 Source: weddbook.com
Discount 2013 New Style Off Shoulder Crystals Wedding …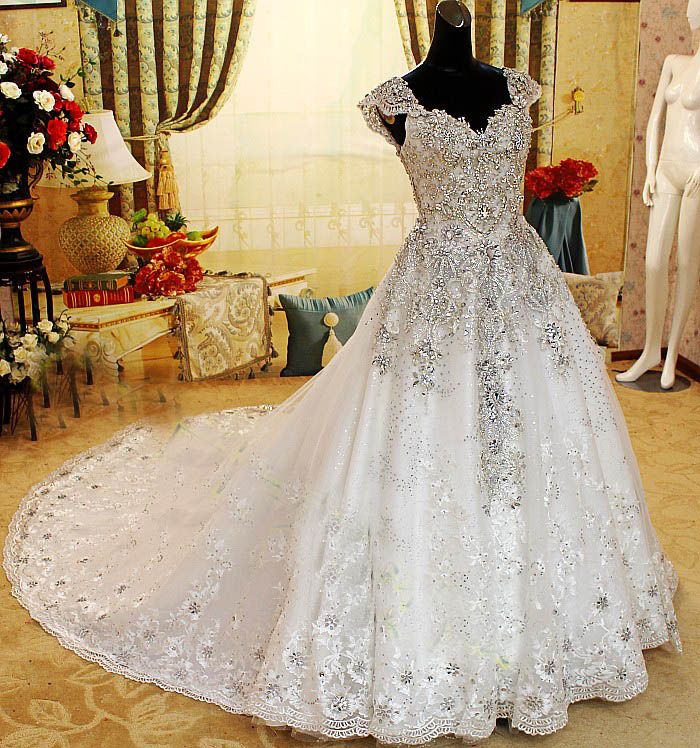 Source: www.dhgate.com
Style Guide: Birthday Outfits 101
Source: laurenconrad.com
Why chinoiserie is the luxe print making a comeback for spring
Source: www.telegraph.co.uk
D1812 from Essense of Australia
Source: hitched.co.uk
Heresy Menswear
Source: www.coolhunting.com
506 best Платья лолита для девочки images on Pinterest …
Source: www.pinterest.ca
Favorite Summer Wear for a Galveston Beach Getaway
Source: thirtyminusone.com
Encantada | Say Yes To The Dress | Pinterest
Source: www.pinterest.ca
The Blonds!
Source: teacupsandcouture.wordpress.com
BRING IT! Faith Thigpen slays prom in Angel Brinks body …
Source: starcasm.net
Favorite Summer Wear for a Galveston Beach Getaway
Source: thirtyminusone.com