Mustard is undoubtedly one of tones we are going to find more in stores this autumn 2015/16. And I say "tone" because some call a mustard-colored, others call it ochre, orange-yellow, color gold etc.
I prefer the mustard color. A color that takes us back to the 1970s when it was combined mainly with Brown.
In 70s, you will find many items that will remind us that time.
The mustard is a very bright color, but you should not abuse. Choose a unique garment of this color in your assembly or you will feel like a chicken.
Combines very well with gray, in any of its shades, with navy blue, with black, with very dark green, garnet (marsala) and other tones in the same range.
Who do you favors? Mainly to the brunette especially if the mustard-colored garment bear it for the part above, but as any other tone, nothing like test and see how you feel.
I invite you to put mustard but with restraint.
Mustard & blue
Mustard-colored wool jacket, €90. Printed skirt, €30. Both from Zara. Jersey blue at peak, €79. Uterque.
A reefer for which you've bored of always wear clothing dark and feel sad. Combined with virtually any other color. Try to put on a single tone inside and get over this jacket. An idea that always works.
The only downside I see is that it is not lined and perhaps, just perhaps, if you get a wool sweater inside, the sleeves of both garments are from sticking together. You need to try.
In this first proposal, I combined with a floral print pencil skirt and a simple jersey blue then you stand a lot: with black, grey, brown, with a cowboy…
It is the least winter proposal of the three.
Jacket, €90. Navy blue sweater high neck, €20. Zara. Bimba & Lolashort skirt, now €116.
Taking advantage of that skirt, this may be an ideal proposal for those who want to have a different garment in closet.
Easy to combine but not so easy to sit down because it is a little flare and tad short. As I always say, nothing like go and try it.
The same jacket and the same jersey but combined with printed short straight pants from Zara. €30
It is essential to have a jersey with cowl neck or swan neck this fall. This third proposal is probably the most classic of the three but no less appealing: combine mustard with a straight black pants with white speck and the cowl neck jersey reefer. Ideally take a small room or a lace-up shoe, because the pants is short.
Mustard & grey
Jersey, €30. Pants in pictures, €40. Grey wool coat  v-neck Teddy, €50. All of Zara. Print scarf Bimba & Lola, €45
One of my favorite combinations is to mix the mustard with the grey. For my gray is black in winter. Much more cheerful and flattering, as well as absolutely combining with any other color.
I have chosen a masculine air straight pants to match this jersey in color mustard, with tasty neck wool coat, and a multicolored scarf that will be the perfect finish to be favored.
Pictures are classic pants. It is true that they tend to add volume, something which we can supplement with a good heel.
As for shelters point, find comfortable, stylish and perfect to combine with either a cowboy or a garment.
Take it loose so that you do not seem to be more voluminous.
Mustard & brown & garnet
The same mustard jersey combined with Zara wool wrap, €40, trousers of leather Uterqüe, €300, and handkerchief Bimba & Lola, €45
The mustard along with garnet and brown, represents the warmest combination of all and probably the most flattering.
I have chosen this wonderful leather pants in a maroon that comes out at a low price. If so, you can find one of this color but price is still more affordable, but that yes, is a very dark tone. I have combined it with the same boat neck jersey of the previous proposal, more a coat of wool in varying shades and a handkerchief is going to be painted to wrap.
Point wrap combines very well with black, grey, brown and of course with jeans. Very versatile.
Mustard & green
Coat of wool, €40. Green tie, €23 TRF, and patterned pants, blouse €26.
The coat color mustard is the protagonist of the following proposals. The first is intended for those whose smooth pants bored you, and want you to have at least one pants with some life. So I've combined with one of the stars of this winter: tie blouse.
So this piece we do not throw more over 10 years, it is necessary to combine it with youth clothes such as cowboy or point.
The same wool coat combined with shirt tie TRF, €30, and  mustard denim pants, €30.
In second proposed, change bodice of green by one of woven cowboy loop. A proposal much more youthful and bright, but taking advantage of the same coat.
A garment, two very different versions.
Mustard & garnet
Zara white shirt man, €30. Uterqüe, €300 reversible hair jacket
Pants mustard, €30 and reversible scarf from Zara, €40
Personally, I like the combination.
I have chosen this incredible jacket and reversible hair, thinking that the Kings would be nice give it all away in advance.
A wonderful jacket that serves as a inspiration to find a more affordable clothing in the same tone. I have combined it with the same mustard pants  via the previous proposal and that garnet do not subtract light, like combining it with simple classic man's shirt. Finish the set with this wonderful reversible velvet scarf and fringed "silk".
Mustard & black
Jersey firm Scorpion Pant set.
Wrap's neoprene Uterqüe, 150€
Appears black with the mustard will be a little "Bee Maya", but here is the proposal of the firm Scorpion to prove us. The combination of the two-tone jersey mustard/black with wide pants in the same tones, I love it. It is not so much to combine colors and find special items. Above all, this special coat of technical fabric different to other clothing that we have had in the closet.
I hope that you have enjoyed my proposals.
Gallery
Tapestry Gold 2153-30 Paint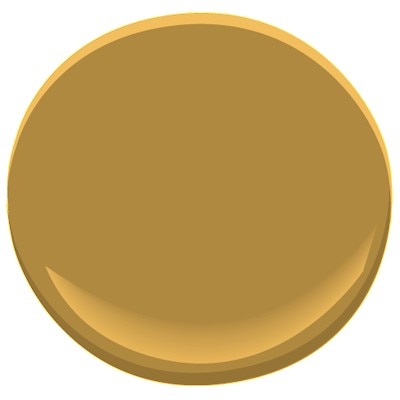 Source: www.benjaminmoore.ca
How to Make Mustard
Source: thepioneerwoman.com
20 of the Best Colors to Pair with Blue
Source: www.homedit.com
Kitchen Backsplash Ideas: A Splattering Of The Most …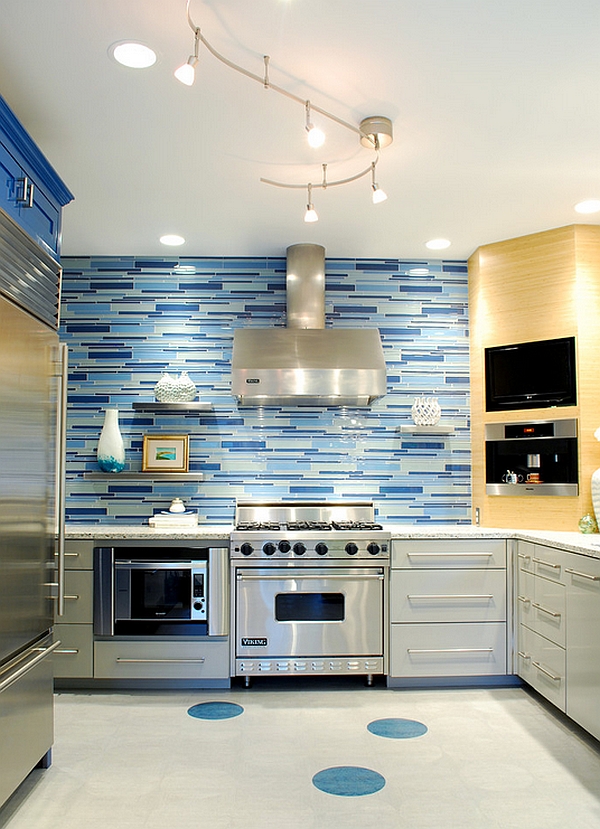 Source: www.decoist.com
How You Can Use Yellow To Give Your Bedroom A Cheery Vibe
Source: www.homedit.com
Small bedroom ideas – Decorate a small bedroom – Small …
Source: www.idealhome.co.uk
Gorgeous Roses: The Meaning of Rose Colors [35 PICS]
Source: www.lovethesepics.com
Bedroom colour schemes – colourful bedrooms – bedroom colours
Source: www.idealhome.co.uk
Nebula Code serie by Silestone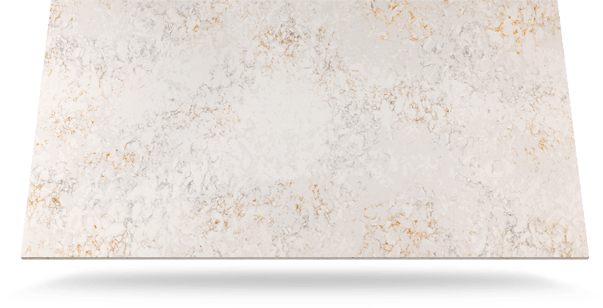 Source: www.silestoneusa.com
old fashioned milk paint colors
Source: recipepes.com
21-Day Fix Meal Plan: June 15, 2015 – Simply Clean & Fit
Source: simplycleanandfitmom.com
Bedroom colour schemes – colourful bedrooms – bedroom colours
Source: www.idealhome.co.uk
When And How To Add A Copper Farmhouse Sink To A Kitchen
Source: www.homedit.com
Inhaler posters
Source: onebadlung.com
Red Beanies
Source: www.beanieville.com
Sweet Style Blog: Mustard dress?
Source: sweetsyte.blogspot.com
Yellow Grey Rug Combine — Emilie Carpet & RugsEmilie …
Source: www.emilieclepper.com
Más de 25 ideas increíbles sobre Suéter de color mostaza …
Source: www.pinterest.es
Look of the day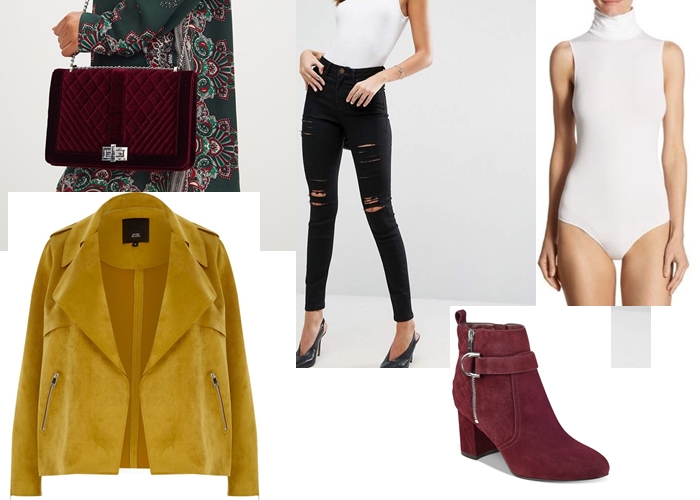 Source: www.stylishlybeautiful.com
Mustard Yellow Suede
Source: trendenciesblog.com